Continued from Part 1.
In this article, I take a look at outsourcing versus insourcing your SEM campaigns.
When it comes to SEM (defined here as both the Search and Display networks in Google AdWords), you have more flexibility to manage in-house. Why? Depending on the size of the campaign, the work requires as little as one SEM campaign manager.
Considering that most SEM agencies charge between 15% to 30% of ad spend, outsourcing is usually cheaper for small to mid-size campaigns. However, if you have frequent and time-sensitive sales campaigns, having an in-house SEM manager is more efficient than having to pass messages to/from an agency. A good example is our e-commerce client, RedMart, who runs frequent marketing campaigns and hence, decided to take everything in-house. What we did was to help them build the campaign structure and targeting.
Apart from cost, the advantage of using an SEM agency is the experience they have from running many campaigns and the combined knowledge of a whole team compared to the experience and knowledge of a single SEM manager. An option is to engage the agency to audit your SEM campaigns from time to time.
Just like in Part 1, employee churn must be considered, i.e. if you rely on one SEM manager to manage your campaigns and if he/she resigns, what are you going to do?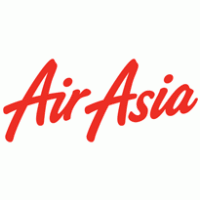 The benefits of outsourcing become clear cut if you're running a big campaign. With AirAsia's global search campaigns, we use a hybrid model – Google's travel team, AirAsia's digital team and our team of 6 SEM campaign managers, which includes a native Thai and Indonesian each, to run campaigns in the local language.
In addition, we also got our development team involved to create scripts for custom daily reports, and an external Google Analytics consultant to optimize conversions. The teams meet on a weekly basis to discuss new strategies and review the campaigns.
To outsource or insource SEM? The answer depends on which scenario above fits your situation. If you still have questions, feel free to ask me.